Ambassador of Thailand, as the Chairperson of the ASEAN Committee in Copenhagen (ACC), led a delegation of ASEAN Ambassadors for a site visit at the Odense Robotics in Odense
Ambassador of Thailand, as the Chairperson of the ASEAN Committee in Copenhagen (ACC), led a delegation of ASEAN Ambassadors for a site visit at the Odense Robotics in Odense
วันที่นำเข้าข้อมูล 16 Nov 2022
วันที่ปรับปรุงข้อมูล 16 Nov 2022
On 10 November 2022, H.E. Mrs. Sirilak Niyom, Ambassador of Thailand to Denmark, as the Chairperson of the ASEAN Committee in Copenhagen (ACC), led a delegation of ASEAN Ambassadors to Denmark, namely Indonesia, the Philippines, and Vietnam, as well as diplomats from the respective Embassies, for a site visit at the Odense Robotics in Odense to study about Danish robotics industry. Mr. Mikkel Christoffersen, CEO, and Mr. Søren Elmer Kristensen, Project Director, welcomed and gave a briefing on Odense Robotics, a national private cluster that focuses on innovation in robotics, drones and automation to support sustainable development and business growth of Danish SMEs and startups with partnership from the public sector, industrial sector and universities in the academic sector which work together to drive the innovation of robotics across the country.
On this occasion, the ACC exchanged opinions and inquired about the use of robotics technology in various fields such as medicine, logistics, energy, construction, agriculture and public health, as well as ways to promote cooperation between Odense Robotics and agencies of ASEAN member countries in order to share their experiences in driving a commercial robotics ecosystem, including the possibility of organizing a road show to showcase Denmark's advances in robotic technology more evident in ASEAN.
Odense Robotics supports research and development with Danish startups and SMEs, and introduces them to networking with business opportunities which enable startups to grow rapidly. There are currently more than 300 Danish companies involved in the production of robots, drones and industrial automation, employing over 8,500 people across the country.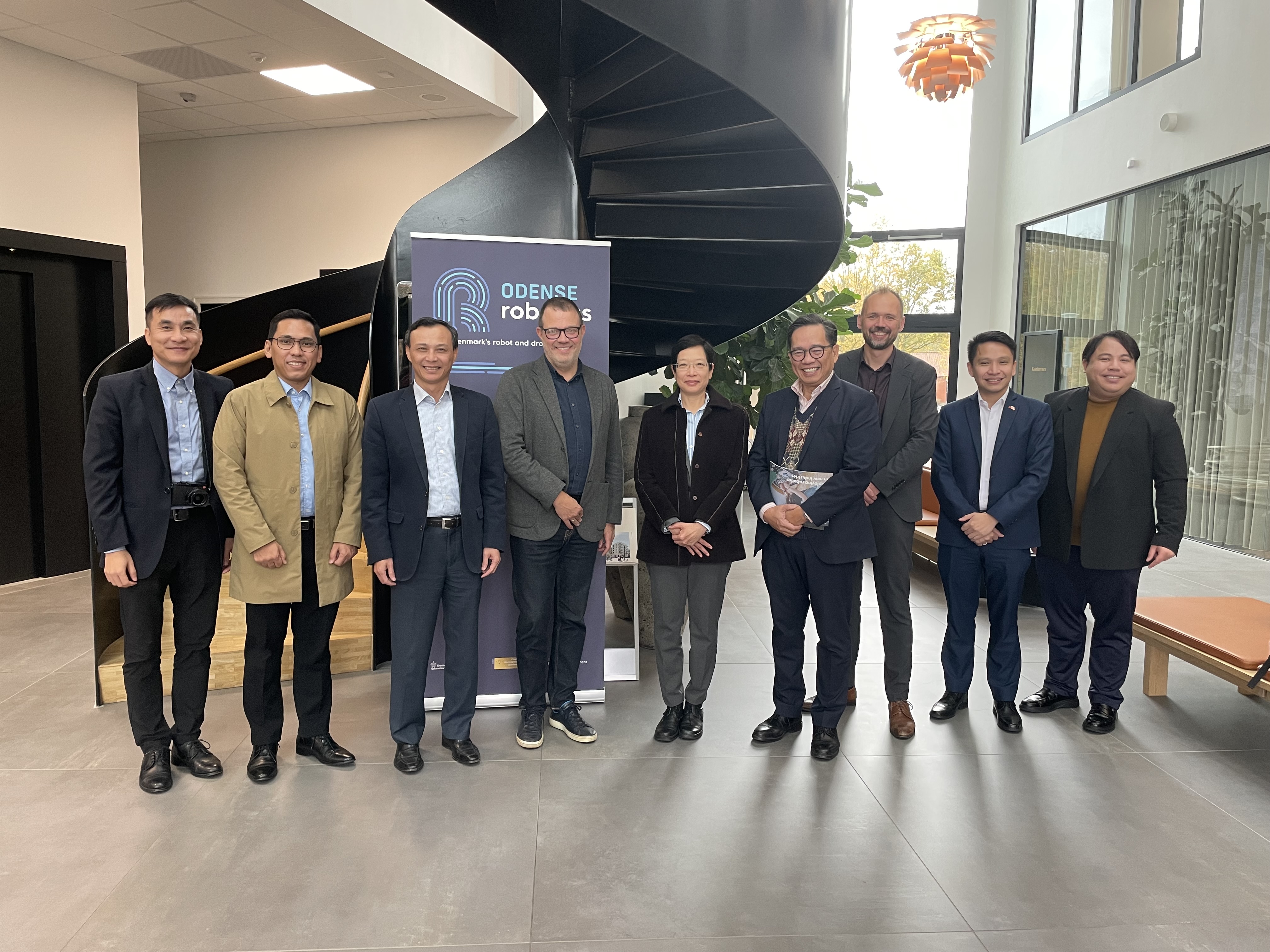 Tag
---