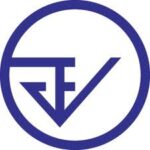 Announcement from the Food and Drug Administration and the Ministry of Health of Thailand For those who travel to Thailand and wish to bring prescribed medications containing certain substances into the kingdom or leaving the kingdom with them, please check the FDA's website for more information on rules and regulations in carrying the drugs.
Ønsker du at medbringe medicin til Thailand, kan du besøge denne webside FDA's website for vigtig information omkring medicin som indeholder euforiserende stoffer. Det kræver en lægeerklæring på engelsk, som skal legaliseres af det danske Udenrigsministerium og godkendes af den thailandske ambassade.
Hvis din medicin ikke er på listerne kan du medbringe den på rejsen.
se mere information på Udenrigsministeriets hjemmeside ; http://um.dk/da/rejse-og-ophold/rejse-til-udlandet/medicin-paa-rejsen/